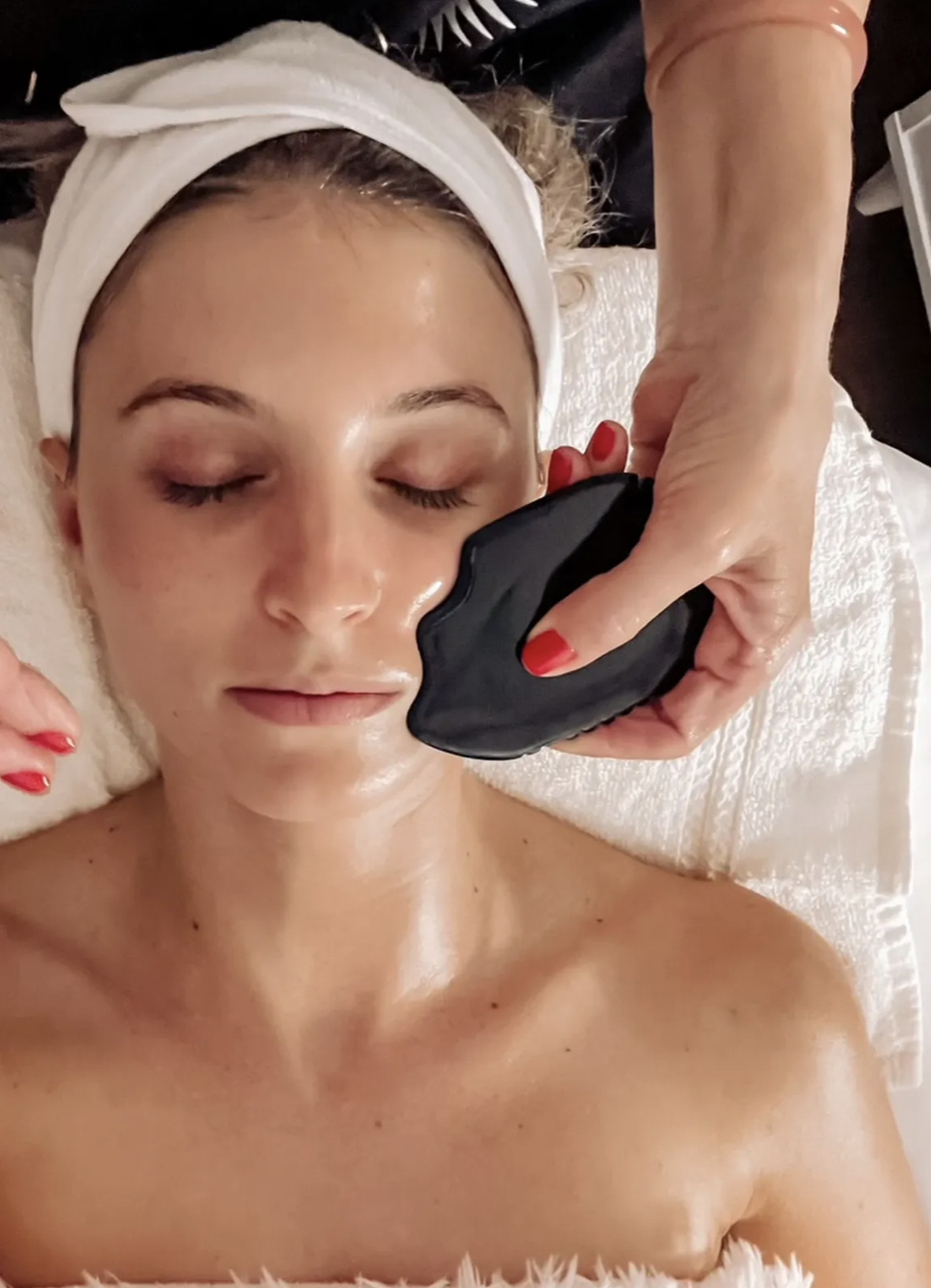 Gua Sha Sculpting Facial
Want to feel relaxed and restored? Want to have glowing, brighter, hydrated skin?
Gua Sha is a traditional Chinese Medicine technique that involves a smooth edged polished stone. This stone is used with upward, gentle gliding strokes to release blockages, breaking up facia and trapped inflammation while increasing blood circulation and promote lymphatic drainage. Gua Sha not only feels amazing but has amazing benefits as well. Working to stimulate the body's natural anti-aging healing powers, the results are instantaneous and cumulative with lasting effects. Gua Sha enhances your health and looks of your skin without surgery, needles, chemicals or synthetic injections. This treatment also sculpts, lifts and contours facial muscles which is why it is even considered by some to be a natural alternative to Botox. And some say it helps to maintain Botox and filler injections longer! Gua Sha is especially great for neck rejuvenation, face-lifting and contouring, smoothing the skin, improving hydration and diminishing expression lines.
Not only does it relieve tension in the facial muscles but while you are relaxing during your Gua Sha facial you are also de-stressing and nurturing your nervous system which also instantly lifts your mood and spirit. A Gua Sha facial therefore is more than a facial beauty treatment, it benefits the mind, body and soul, the perfect self- care ritual.